An Overview of the Challenges and Solutions for English Language Teaching in Iraq-Kurdistan
Keywords:
Iraq- Kurdistan Universities, English Language Teaching, English Programs, Problems, Solutions
Abstract
To be considered fluent in a language, one must speak it quickly and understand it. Iraqi Kurdistan does not employ English as a second language in daily life. Using English to its fullest potential, it is taught and learned in various contexts. However, the Kurdish language education approach does not adequately address this problem. These issues are caused mainly by the majority of university lecturers' lack of training, the classroom environment, the materials used, and the methods often used to educate students in a theoretical rather than a practical manner. One problem connected to this is that textbooks are often not up to date with current events. If a training method that is both practical and useful is implemented, the intensity of this troublesome issue might be reduced or removed entirely from the system. This article review seeks to give a brief overview of English Language Teaching (ELT) at Iraqi Kurdistan establishments and analyze the problems and possible solutions this field is now experiencing. After providing a summary of the challenges and arguing for the validity of those issues, the researchers will provide suggestions for overcoming the difficulties mentioned throughout the study.
Downloads
Download data is not yet available.
References
Anyiendah, M. S. (2017, May). Challenges faced by teachers when teaching English in public primary schools in Kenya. In Frontiers in Education (Vol. 2, p. 13). Frontiers Media SA.
Brown, H.D. (2001). Teaching by principles: An interactive approach to language pedagogy (2nd ed.). New York: Longman.
Butler, Y. G., & Lee, J. (2006). On‐task versus off‐task self‐assessments among Korean elementary school students studying English. The Modern Language Journal, 90(4), 506-518.
Cao, A.P. (2015). The application of information technology in China's classroom teaching. Cross-Cultural Communication, 11(5), 61-64. Retrieved from http://www.flr-journal. Org/index.php/ccc/article/view/7012/7365 (Accessed 25-08-2021)
Coury, J. G., & Carlos, S. (2001). English as a lingua franca in the Brazilian academic world. Retrieved on September 20, 2013.
Crystal, D. (2003). English as a global language. Cambridge university press.
Emery, H. (2012). A global study of primary English teachers' qualifications, training, and career development. ELT Research Papers, 1-32.
Endriyati, R., & Anggraeni, D. A. (2019). The washback effect of national examination on English language teaching in junior high school in Indonesia. Proceeding of the 2nd ICoLLiT (International Conference on Language, Literature, and Teaching) 2019.
Fatiloro, O. F. (2015). Tackling the challenges of teaching the English language as a second language (ESL) in Nigeria. IOSR Journal of Research & Method in Education, 5(2), 26-30.
Flowerdew, S. (1994). Frameworks and contexts: A genre-based approach to analyzing lecture introductions. English for Specific Purposes, 13(2), 171-186.
Ghafar, Z. N. (2022). English for specific purposes in English language teaching: Design, development, and environment-related challenges, An overview. Canadian Journal of Language and Literature Studies, 2(6), 32–42. https://doi.org/10.53103/cjlls.v2i6.72.
Hayes, D. (1997). Helping teachers to cope with large classes. ELT Journal, 51(2), 106-116.
Hwaider, S. (2017). Problems of teaching the listening skill to Yemeni EFL learners. International Journal of Scientific and Research Publications, 7(6), 140-148.
Kusumaningtyas, M. I. P. (2017) 'The Resistance of Utilising Technology in EFL Classrooms: Teachers' Voices,' Program Studi Pendidikan Bahasa Inggris FBS-UKSW [Online]. Retrieved from https://repository.uksw.edu/handle/123456789/14487 (Accessed 12-09-2021)
Larsen‐Freeman, D. I. A. N. E. (1991). Second language acquisition research: Staking out the territory. TESOL Quarterly, 25(2), 315-350.
Nunan, D. (1988). The learner-centred curriculum. Cambridge: Cambridge University
Nurkamto, J. (2003). Problema pengajaran bahasaInggris di Indonesia. Jurnal Ilmiah Masyarakat Linguistic Indonesia, 21(2), 288-307.
Oba, J., (1994), Where have the liberal Arts gone? in Ohsaka T. et al. (Eds) The Conduct of the University. Tokyo: Rodo-Junposha.
Pande, V. B. (2013). Problems and remedies in teaching English as a second language. The Confluence Journal, 3, 416-21.
Richards, J.C. & Rodgers, T.S. (2001) (2nd ed.). Approaches and methods in language teaching. Cambridge: Cambridge University Press.
Smith, R.C. (2006). Teaching English as a foreign language 1912-1936: Pioneers of ELT. ELT Journal, 60(1), 79-83.
Vernez, G., Culbertson, S., & Constant, L. (2014). Strategic priorities for improving access to quality education in the Kurdistan region-Iraq. Monograph. RAND Corporation. PO Box 2138, Santa Monica, CA 90407-2138.
Young, J. W., Cho, Y., Ling, G., Cline, F., Steinberg, J., & Stone, E. (2008). Validity and fairness of state standards-based assessments for English language learners. Educational Assessment, 13(2-3), 170-192.
Zughoul, M. R. (2003). Globalization and EFL/ESL pedagogy in the Arab World.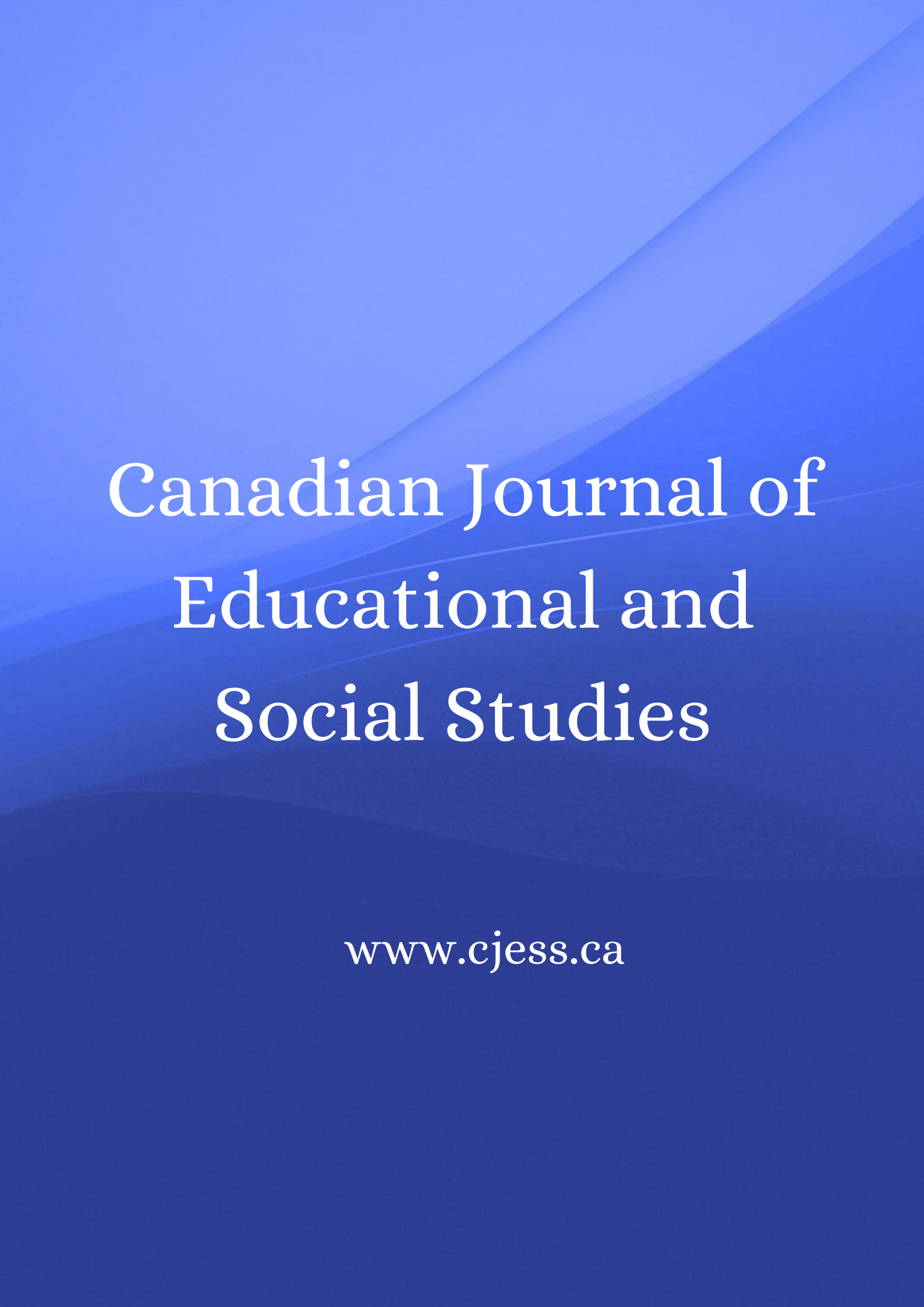 Downloads
How to Cite
Ghafar, Z., & Mohamedamin, A. A. . (2023). An Overview of the Challenges and Solutions for English Language Teaching in Iraq-Kurdistan. Canadian Journal of Educational and Social Studies, 3(1), 38–48. https://doi.org/10.53103/cjess.v3i1.93
License
Copyright (c) 2023 Zanyar Ghafar, Akam Azad Mohamedamin
This work is licensed under a Creative Commons Attribution 4.0 International License.
All articles published by CJESS are licensed under the Creative Commons Attribution 4.0 International License. This license permits third parties to copy, redistribute, remix, transform and build upon the original work provided that the original work and source is appropriately cited.