Opportunities & Barriers in Special Education for Children with Autism
Keywords:
Opportunities, Barrier, Special Education and Autism
Abstract
The neurodevelopment of children is highly affected by Autism and it causes social impairment, communication difficulties and restrictive-repetitive challenging behaviors. In addition, this group of children often face several barriers in availing formal education. Therefore, the purpose of the study was to explore the opportunities-barriers and their consequences in the current status of special education in context of Bangladesh. A qualitative design was used for this study. Data was analyzed through content analysis. There were eight respondents purposively selected from special teachers, therapists and parents of children with autism from two special schools. The result showed that school teachers and therapists were cooperative and helpful. Trained teachers, different therapeutic service, health education, primary screening opportunities such as vision, hearing, social and emotional status, general intelligence are helping better academic performance hence considered as opportunities. The fundamental barriers included lack of transportation, expensive learning process and therapeutic charge, lack of knowledge of teachers, social stigma, poor government support and infrastructures of the schools.
Downloads
Download data is not yet available.
References
Akhter, S., Hussain, A. E., Shefa, J., Kundu, G. K., Rahman, F., & Biswas, A. (2018). Prevalence of Autism Spectrum Disorder (ASD) among the children aged 18-36 months in a rural community of Bangladesh: A cross sectional study. F1000Research, 7.
Cleary, S. L., Taylor, N. F., Dodd, K. J., & Shields, N. (2019). Barriers to and facilitators of physical activity for children with cerebral palsy in special education. Developmental Medicine & Child Neurology, 61(12), 1408-1415.
Dillon, S., Armstrong, E., Goudy, L., Reynolds, H., & Scurry, S. (2021). Improving special education service delivery through interdisciplinary collaboration. Teaching Exceptional Children, 54(1), 36-43.
Griffin, M., Mitchell-Gillespie, B., Hashim, H., &AlHeresh, R. (2021). Predicting Depression among Jordanian Adults with Disabilities According to the International Classification of Functioning, Disability and Health: A Pilot Study. Disabilities, 1(4), 450-458.
Gersten, R., Keating, T., Yovanoff, P., &Harniss, M. K. (2001). Working in special education: Factors that enhance special educators' intent to stay. Exceptional Children, 67(4), 549-567.
Lord, C., Elsabbagh, M., Baird, G., &Veenstra-Vanderweele, J. (2018). Autism spectrum disorder. The Lancet, 392(10146), 508-520.
Moyles, J., Payler, J., & Georgeson, J. (2017). EBOOK: Beginning teaching, beginning learning: In early years and primary education. McGraw-Hill Education (UK).
Odom, S. L., Hall, L. J., Morin, K. L., Kraemer, B. R., Hume, K. A., McIntyre, N. S., ... &DaWalt, L. (2021). Educational interventions for children and youth with autism: A 40-year perspective. Journal of Autism and Developmental Disorders, 51(12), 4354-4369.
O'Brien, G., & Pearson, J. (2004). Autism and learning disability. Autism, 8(2), 125-140.
Preity, S., Delwer, M., Hawlader, H., Akhter, S., Abdullah, A. S., & Biswas, A. (2017). Views of the parents of autistic children about autism and schools for autistic children: A qualitative study in urban Bangladesh. Int J Public Heal Res, 5(5), 56-61.
Stidham, K. M. (2015). General education teachers' perceptions of educating students with an autism spectrum disorder in an inclusive classroom (Doctoral dissertation, University of Dayton).
Starks, A. C., & Reich, S. M. (2023). "What about special ed?": Barriers and enablers for teaching with technology in special education. Computers & Education, 193, 104665.
United Nation(nd). Peace, dignity and equality on a healthy planet. Universal Declaration of Human Rights, Retrieved from https://www.un.org/en/about-us/universal-declaration-of-human-rights
UNESCO, U. (2018). Education and disability: Analysis of data from 49 countries. United Nations Educational, Scientific and Cultural Organization.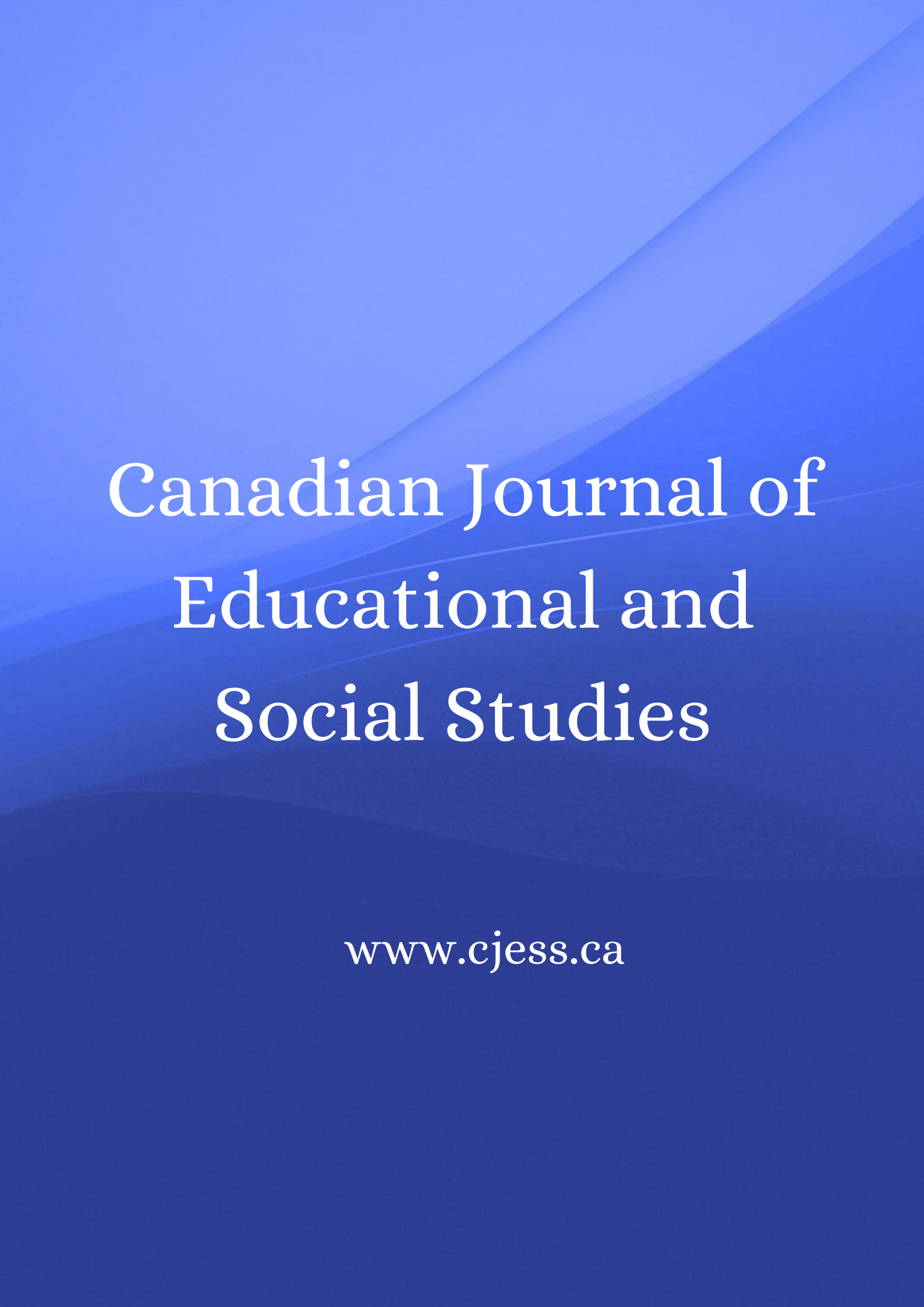 Downloads
How to Cite
Naznin, N., Akter, A., & Islam, A. (2023). Opportunities & Barriers in Special Education for Children with Autism. Canadian Journal of Educational and Social Studies, 3(1), 117–125. https://doi.org/10.53103/cjess.v3i1.117
License
Copyright (c) 2023 Nure Naznin, Akhi Akter, Asma Islam
This work is licensed under a Creative Commons Attribution 4.0 International License.
All articles published by CJESS are licensed under the Creative Commons Attribution 4.0 International License. This license permits third parties to copy, redistribute, remix, transform and build upon the original work provided that the original work and source is appropriately cited.